"When You Have Arm Lines, You Don't Need Your Legs"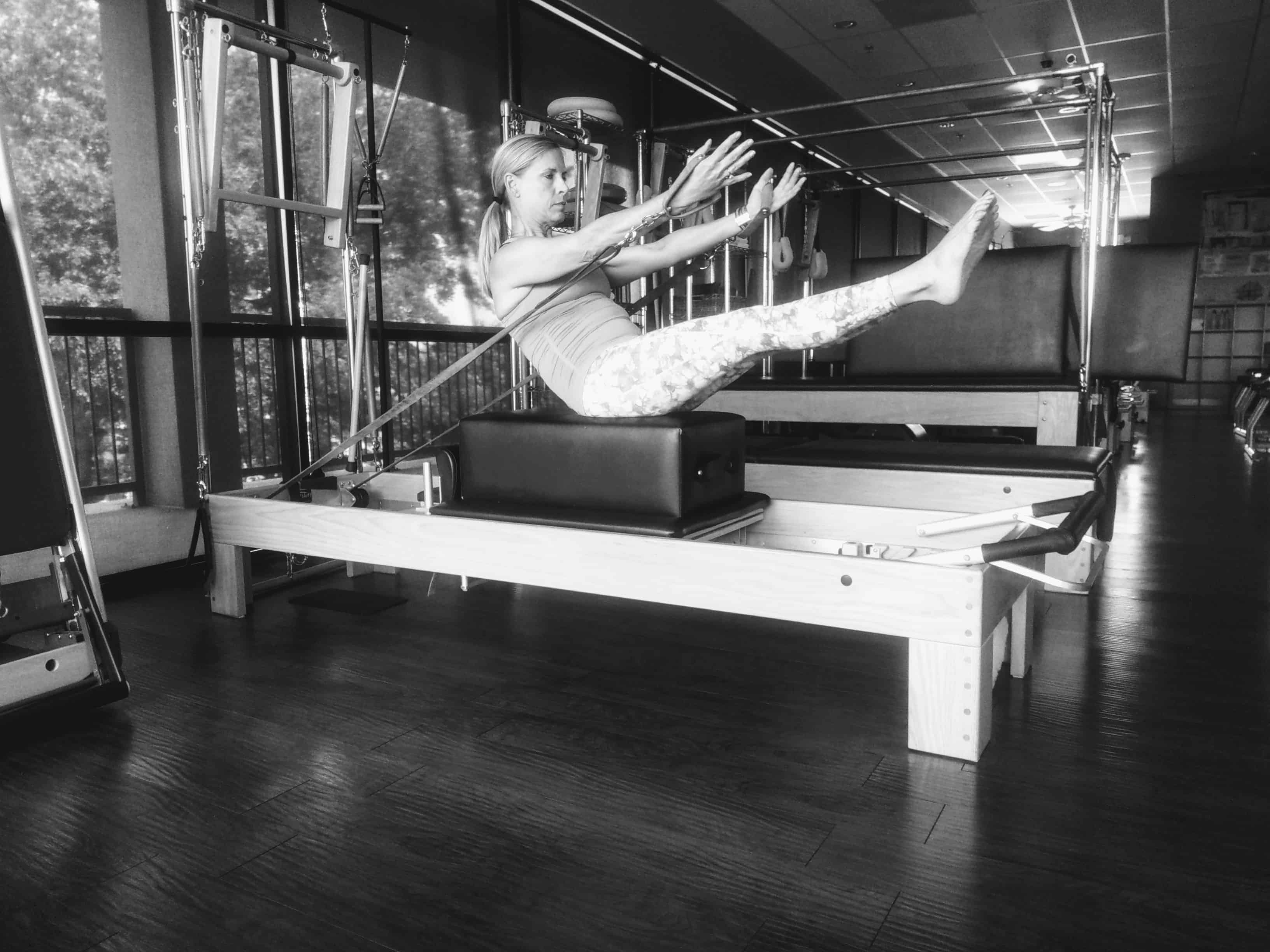 Feedback from the springs on the Reformer or any other Pilates apparatus, can give you a feeling of awareness and safety.  You can let go of tension and let your body move.  In Reformer exercises like the Hundred, Coordination, Backstroke and Teaser,  reaching into the straps and springs helps to deepen the arm line connection.  With that "connection", you can move without unnecessary tensing of the abdominals and gripping in the quads.  You still feel your abs as the spine opens and lengthens backwards, the legs get picked up, and float out in front of you light as a feather.  
In the past the Hundred was always a dreaded exercise, and Teaser, a right of passage, once accomplished.  The focus on the arm lines and letting go of tension has turned them into delicious back opening and arm line awareness exercises.  You're standing in your hands like a gymnast in the rings.  The lengthening of the spine feels great, and it's amazing how light the legs become.