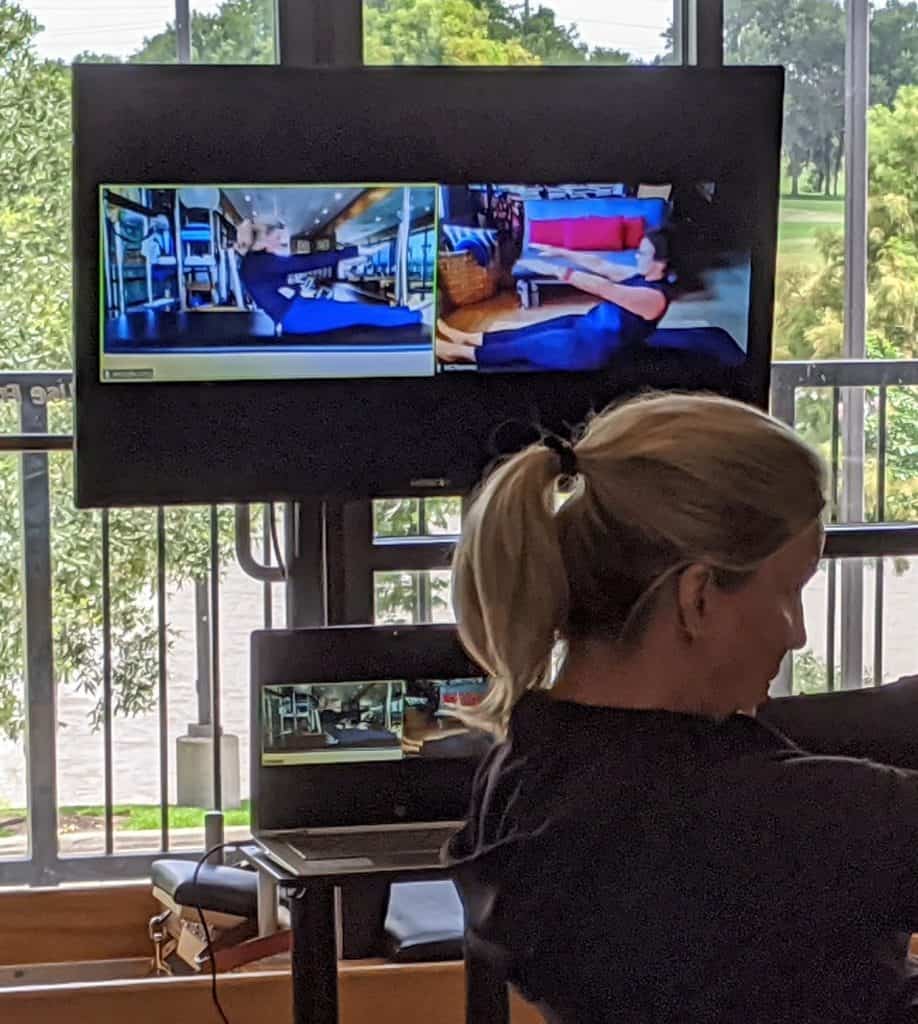 Performance Pilates is open with online options available. Our Virtual Studio is up and running offering Private sessions, & Mat Classes. You can even join our Equipment Classes virtually with your own equipment (Reformer etc)!
Return to Life Mat: Mat Pilates as Joseph Pilates intended. Energizing & inspiring! Mat Class is Saturday mornings at 10:30.
Virtual Equipment Class: (You will be joining a live studio class via Zoom. Sign up with the "Virtual Equipment Class" option.)
Reformer on the Mat: No equipment, no problem! Use your imagination to find the resistance and assistance of the springs. Reformer On The Mat allows you to join a Reformer class without a Reformer!
Weights Class: Grab some dumbbells, a mat and a computer and join us for Virtual Weights Class. We'll use Spatial Medicine concepts of Tensegrity and Distribution that we use in Pilates Mat & Equipment Classes. Weights Class is Thursday mornings at 10:30.
1st Private Session & Consultation $49
Individual Private Sessions $95
A Mat
A computer, laptop, tablet, or phone. The camera should be positioned so that we can see all of you on your mat.
Enough space to stretch out long with arms overhead and arms out to the side
We look forward to seeing you!!