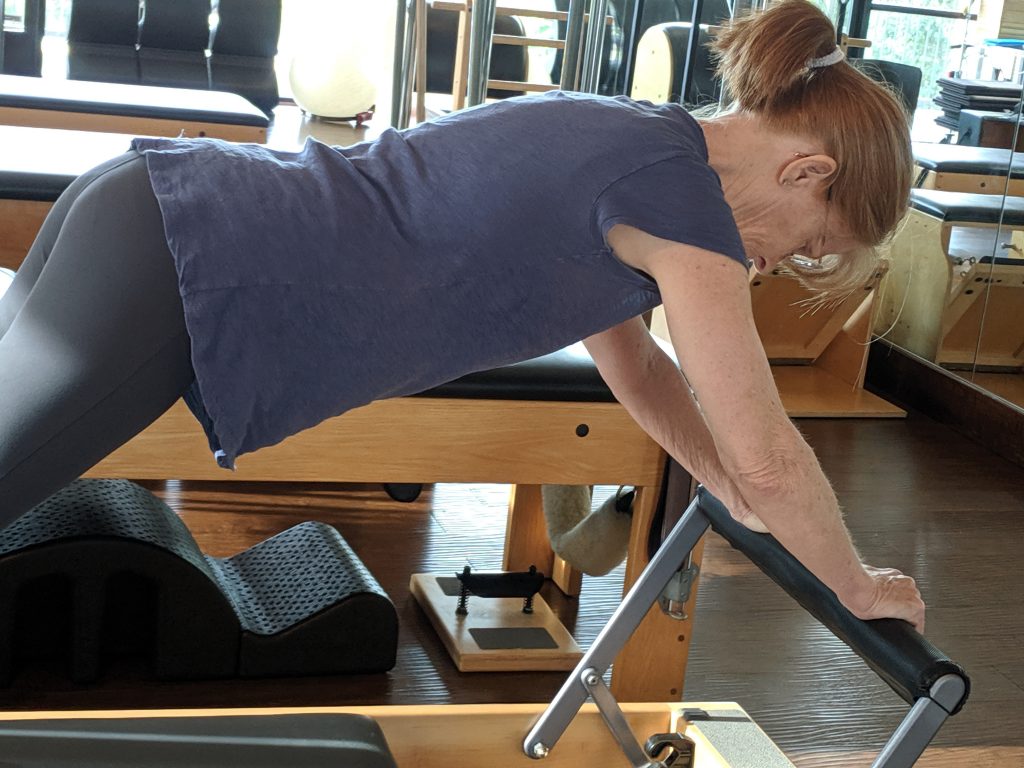 Classes or Private Sessions?  What if there were another option?  Introducing "Open Studio".  In Open Studio, you get to use what you know to work out on your own! Don't worry...you'll get a list of exercises and there will a teacher present to monitor safety, answer your questions, and keep you moving!  Open Studio is 90 minutes, and scheduled as a class Tuesdays & Thursdays from 12 noon till 1:30 pm.  You can be there for the whole 90 minutes or as long as you like during the scheduled session.  Like classes, Open Studio is limited to 5 people.
Advantages:
Budget Friendly!  $35.

Open studio gives you "Ownership".  

An opportunity to use and apply what you've learned in your private sessions and classes.  

Working on your own helps you to gain further awareness.
Requirements: To participate in Open Studio, you must have taken at least 8 private sessions, or 10 classes. Safety is important. You will need to learn your equipment set up, and how to safely perform the exercises that apply to you.  
Etiquet:  
Be considerate of other teachers and clients in the studio

Share equipment

Clean equipment when finished

Please "Book" your session to reserve your spot so we know who to expect.
Cell phones on "silent" please.