COVID-19 Studio Update: Sugar Land & Fort Bend County Mask Order
Fort Bend County Judge K.P. George has signed an order to make all businesses require that employees and customers wear face coverings. The new order goes into effect at midnight on June 25. See the complete mask order for Sugar Land and Fort bend County HERE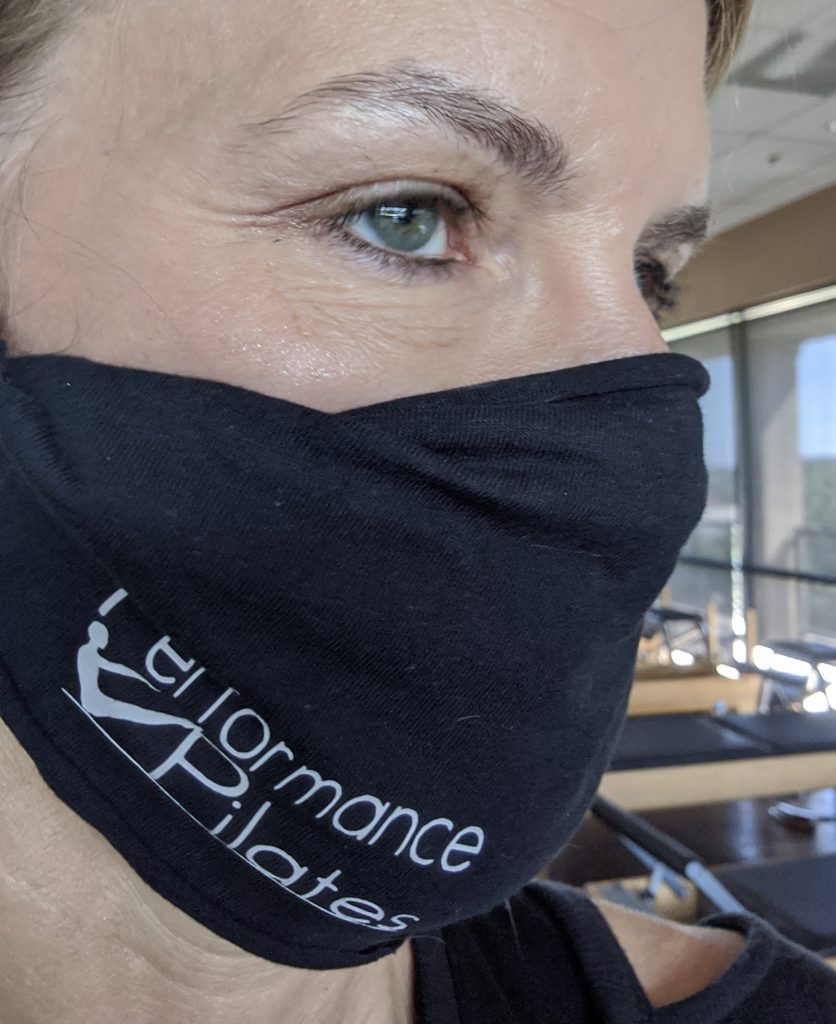 Along with cleaning, social distancing and COVID-19 safety measures, Masks will be the new studio fashion essential!
In an effort to do our part in slowing the spread of COVID-19, keep everyone in the studio safe, comply with local government and stay open, we ask that everyone please wear a mask in the studio as much as possible. Breath is an important component in Pilates work. We know that a mask can feel restrictive and even claustrophobic. Rest assured, when necessary, you are free to remove your mask during movement. When you are on equipment, you will be 6 to 8 feet away from the next person, and are not in violation if you remove your mask.
The following social distancing, and safety procedures remain in place.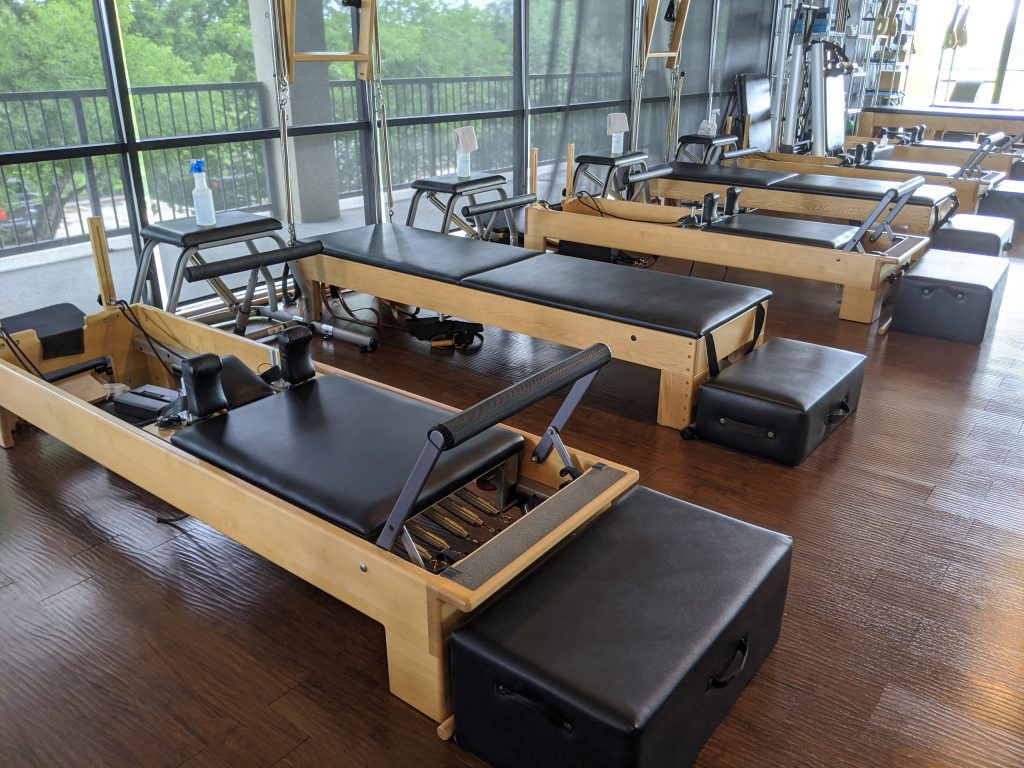 Equipment is cleaned after every use.
Cleaning solution and towels are available throughout the studio.
Equipment and other hard surfaces are disinfected often throughout the day.
Cotton hand and foot loops have been replaced with vinyl loops for easy cleaning and disinfecting.
Wash your hands or use readily available hand sanitizer before and after your session.
Instructors will wear masks or face covering.
We recommend that clients wear masks or face covering.
Classes are limited to 5 people.
There will be 6 to 8 feet between clients on equipment.
Your class time(s) may have adjusted to allow space between sessions. Please check the class schedule.
Only 2 private/semi-private sessions allowed at the same time (6 people max in the studio)
Sessions will be staggered to not begin and end at the same time to minimize crowding by shoe cubbies, in the lobby and front door.
Teachers will keep 5 to :15 minutes between sessions. This allows time for cleaning and sanitizing, and for one person to leave before the next arrives.
If you are sick or not feeling well, please stay home. We will not issue a "late cancel".
Virtual Studio Options
Despite our efforts to comply with social distancing and safety precautions, we know that not everyone will be comfortable coming to the studio. We will keep the following online options available to you.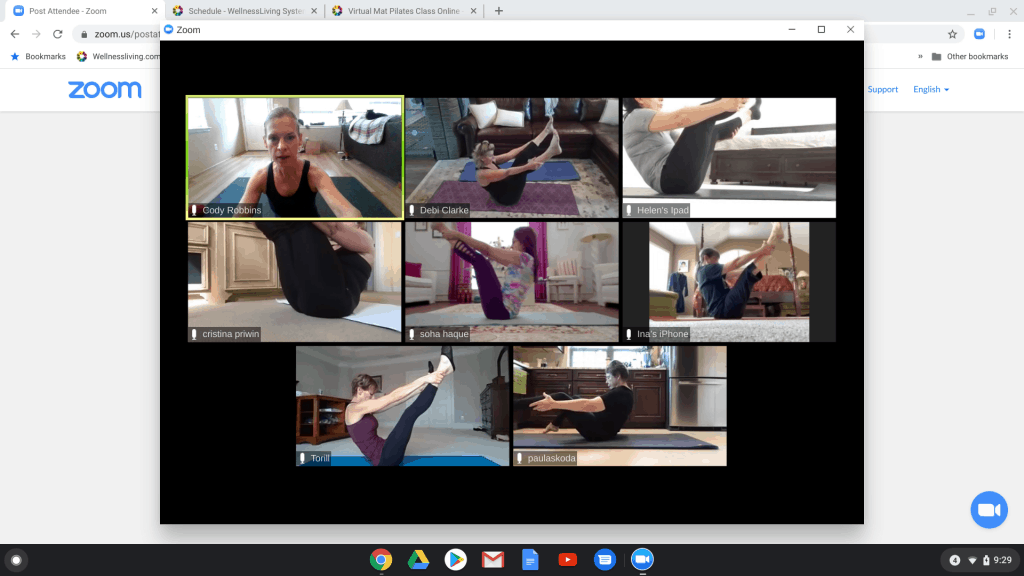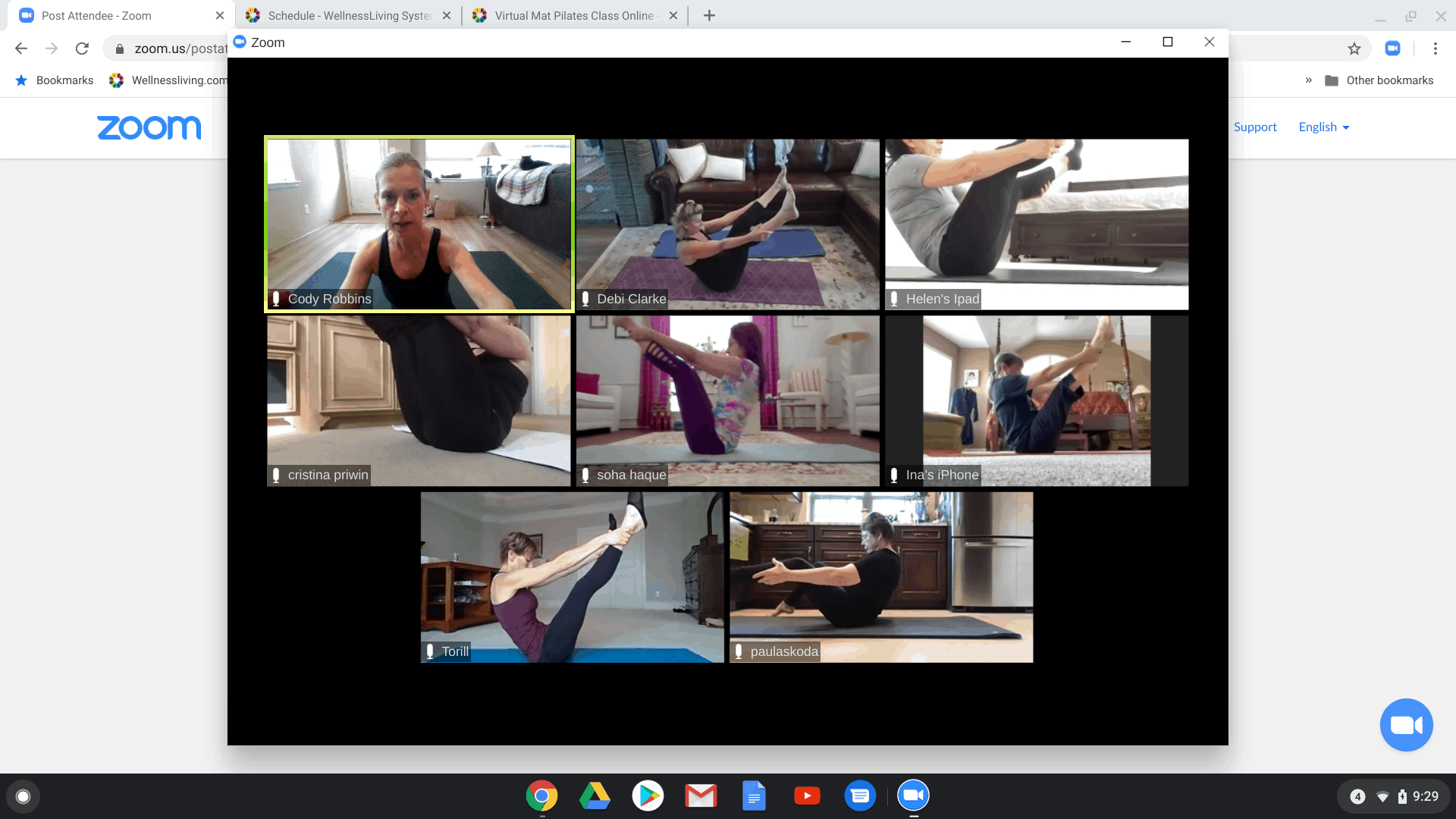 Virtual Private sessions on the mat…or equipment if you have your own.
Virtual Equipment Classes: Those who have access to equipment are welcome to join our scheduled equipment classes online. Please choose the "Virtual Equipment Class" option or call to make arrangements to join an equipment class online.