Online Classes & Private Sessions | COVID-19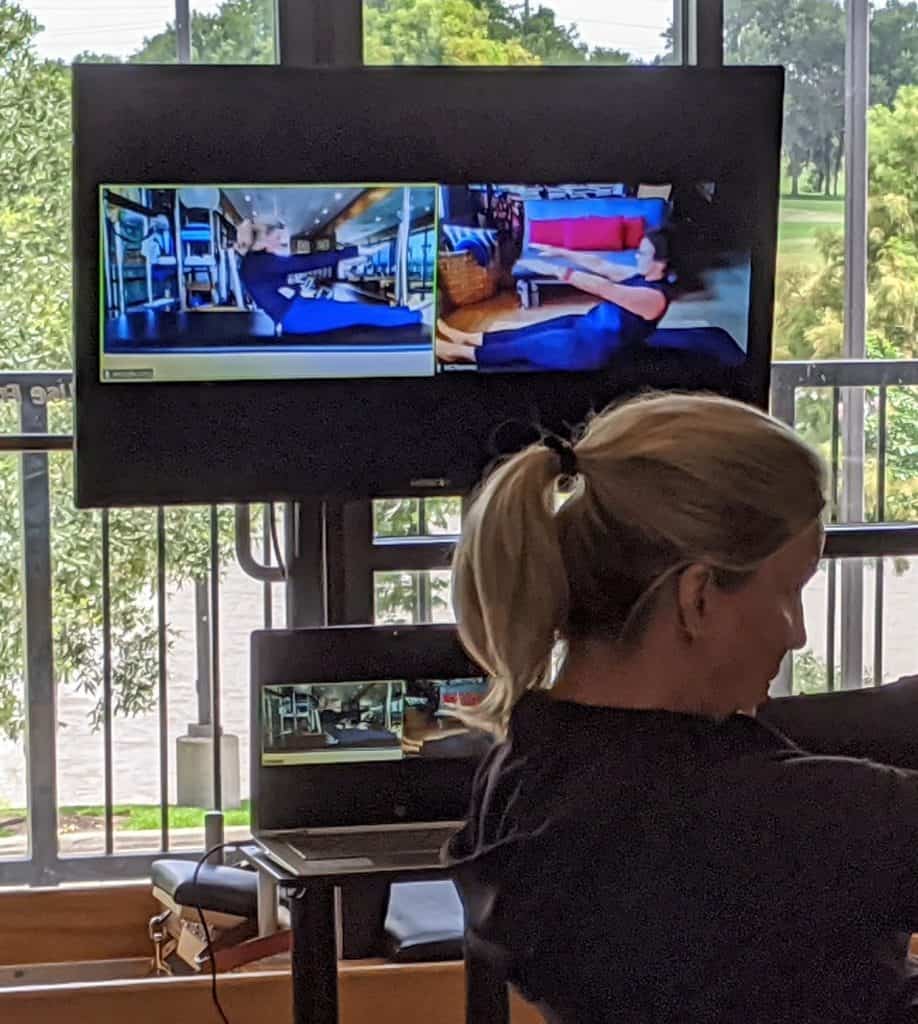 Performance Pilates is open with online options available.  Our Virtual Studio is up and running offering Private sessions, & Mat Classes.  You can even join our Equipment Classes virtually with your own equipment (Reformer etc) and save up to $13 off regular price. Your 1st online Virtual Mat Class is FREE!  Use promo code MAT4FREE at checkout.  Your first Private Session online or in the studio is $39.  See our class schedule HERE and learn more about our virtual options below.
Return to Life Mat:  Mat Pilates as Joseph Pilates intended.  Energizing & inspiring!
Reformer on the Mat:  No equipment, no problem!  Use your imagination to find the resistance and assistance of the springs.  A challenging mat class that will enable you to join a Reformer class without a Reformer!
Virtual Equipment Class:  $25  (You will be joining a live studio class via Zoom. Sign up with  the "Virtual Equipment Class" option.)
1st VIRTUAL PRIVATE SESSION ON THE MAT:  $39!
Private sessions are geared around you.  Each session builds on the last ensuring your success.  Grow and deepen the work at your own pace.
Spatial Medicine: Centering & Movement  $65
Safe, simple movements to prepare for any sport or to recover from any activity or daily stress.  Private Session, :45 minutes.
We are one body, not just parts. Using weights and body weight exercises, we'll explore the idea of distributing the load of the weights through the whole body.  Private session, :45 minutes
WHAT YOU WILL NEED:
A Mat
A computer, laptop, tablet or phone.  The camera should be positioned so that we can see all of you on your mat.
Enough space to stretch out long with arms overhead and arms out to the side
HOW TO SIGN UP:
Click the buttons below to sign up and purchase your class or private session.
Everyone's first virtual Mat or Weights class is FREE!  Use promo code MAT4FREE at check out.

IMPORTANT:  Please sign up as early as possible!

Classes may be cancelled if there are fewer than 2 people signed up 1 hour before class time.

Once signed up, you'll receive "reminder" and "confirmation" emails that will have a link to join your class or private session.
Connect via your link 5 minutes early to make sure we can see and hear everyone
We look forward to seeing you!!
We welcome your questions and will do our best to help you and ourselves adjust to "the new normal".
Cody:        346-404-9907
Michelle:  713-301-5007
Email:  getpilates@performance-pilates.com